Another massive upset by Primorie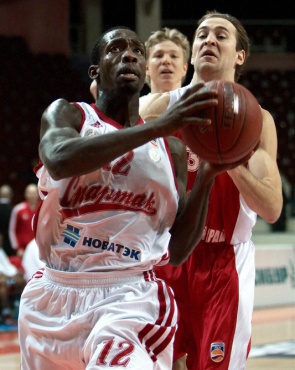 Photo: Roman Yandolin.
28 january 2012
Text: BEKO PBL Press service
Patrick Beverley may have set the season scoring record with 38 points, but his side suffered a big blow from namesakes at home as Spartak-Primorie celebrated 104-96 victory over Spartak. The Vladivostok side are now 5--4 in the regular season, having won its 4th away game.
Cuthbert Victor was the key player in Primorie's roster with 22 points and 11 boards, Konstanin Nesterov had 20 including a pair of decisive overtime 3s. While Torey Thomas added 5 assists to his 19 points.
Beverley was 10 for 18 from the field, adding 5 assists and 4 steals to his record. But this big night will unlikely leave any good taste for the American.