Kirilenko leads CSKA to victory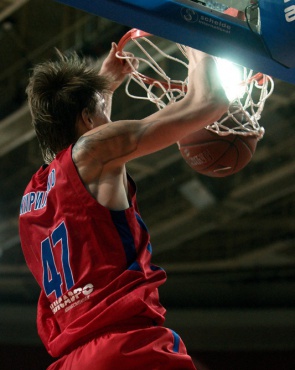 Photo: Roman Yandolin.
8 april 2012
Text: BEKO PBL Press service
CSKA Moscow outscored Spartak Saint Petersburg away from home by 88:78 and won tenth straight game in the BEKO PBL Russian Championship. Spartak though has not lost chance for 1th-4th places play-offs yet.
Andrei Kirilenko made the biggest contribution for CSKA with 27 points, 11 rebounds, 5 dunks and 43 ranking. Patrick Beverley scored 18 points for Spartak.