Neutralized Beverley, and won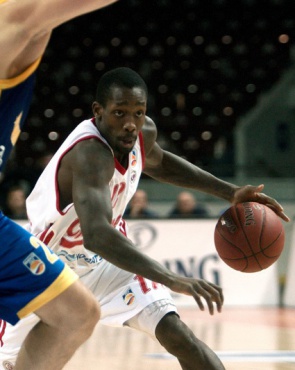 Photo: Roman Yandolin.
18 february 2012
Text: BEKO PBL Press service
Khimki held Patrick Beverley to 0 points on his home court, and beat Spartak in Saint Petersburg. The game was evenly-matched and appeared to be a very low-scoring affair, but Khimki came up strongest despite having been outrebounded 37-22.
Spartak failed to find a leader in their squad with Beverley struggling, and Valery Likhodey and Janis Strelnieks were the top scorers for Spartak with 10 points each.
Kresimir Loncar was the best player in the winning side with 17 points and 4 boards.