With a minimum margin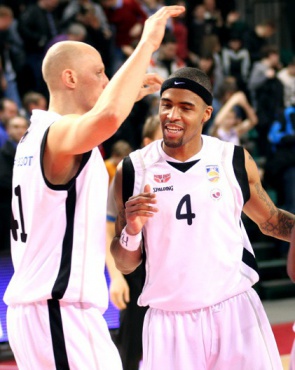 Photo: Igor Gorshkov.
14 march 2012
Text: BEKO PBL Press service
Krasnye Krylya Samara outscored Enisey 62:61 in the BEKO PBL Russian Championship. Brion Rush made a crucial basket with 7 seconds to go and brought a win to Samara.
Rush made the biggest contribution with 14 points, 4 rebounds, 3 assists and 14 ranking. Brian Chase scored 14 points for Enisey.