Krylya keeps hope alive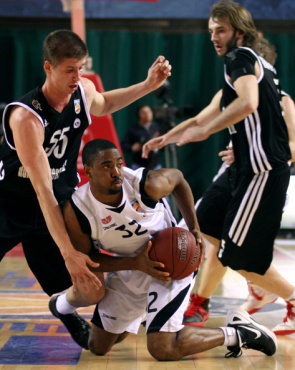 Photo: Igor Gorshkov.
3 march 2012
Text: BEKO PBL Press service
Krasny Krylya remained within a chance to make it to the semis of the BEKO PBL championships with a 79-73 win over Nizhniy Novgorod. Krylya were in control throughout the match and got their 7th win comprehensively.
Brion Rush was the top scorer for the winners with 19 points. While Aaron Miles was close to the triple-double with 9 points, 8 asissts and 10 rebounds.
Artem Yakovenko had 19 points and 5 rebounds for the losing side.