CSKA outscored Khimki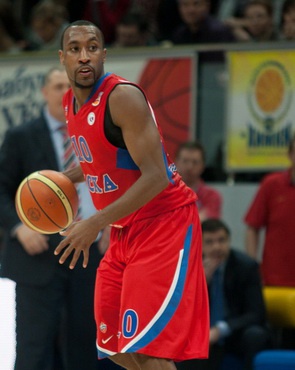 Photo: Evgeny Solodov.
19 december 2010
Text: PBL Press service.
Khimki lost to CSKA 74:85 in the PBL Championship final game of the year on Sunday.
Basketball CSKA outscored Khimki 85:74 in the PBL Championship Game 7 on Sunday. The Moscow region club was the only one who had one defeat before the game. Now CSKA and Khimki have the same amount of points and chances to even the table scores with UNICS and Lokomotiv-Kuban.

CSKA took the advantage in the second quarter after the beginning finished with 17:15 to CSKA. First half of the game finished with «-11» backlog of the locals. J.R. Holden produced 7 points and made 3 assists in the second quarter.

Khimki returned intrigue of the match in the final quarter balancing the score on the fourth minute – 68:67, but made too much misses on target after.

PBL Championship. Game 7.

Khimki - CSKA - 74:85 (15:17, 18:27, 22:20, 19:21).