Khimki starts with a win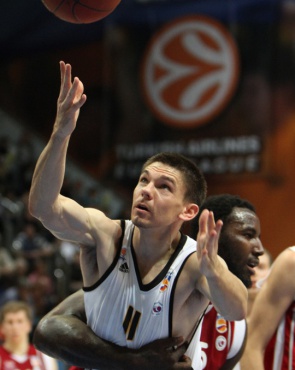 Photo: Anna Astahova.
7 october 2011
Text: BEKO PBL Press service
Last season's runners-up Khimki started new season with a hard-fought victory over Krasnye Krylya.
New point guard Chris Quinn was influencial for the winners with 21 points and 6 boards. Kresimir Loncar added 19 points and 5 rebounds.
Jarvis hayes was shinning for Krasnye Krylya with 21 points, but it didn't help his team much.