Spartak outscored Krasnye Krylya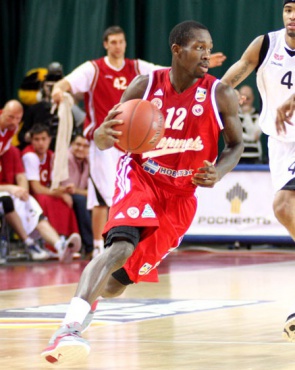 Photo: Igor Gorshkov.
25 november 2011
Text: BEKO PBL Press service
Spartak Saint-Petersburg beats Krasnye Krylya Samara 86:84 in the BEKO PBL Russian Championship. Sergey Bazarevich's team was trailing by one with 12 seconds to go, but couldn't score in its final possession, and the victory went to Jurij Zdovc's team.
Valery Likhodey scored 26 points. Patrick Beverley renewed the League's record with 16 home rebounds, while Yotam Halperin dished 9 assists.