CSKA Moscow lost the first game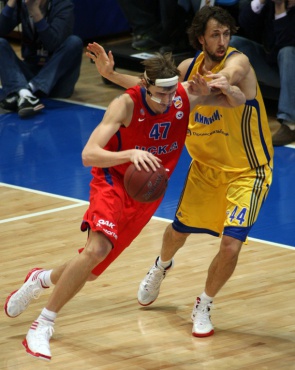 Photo: Evgeniy Solodov.
10 december 2011
Text: BEKO PBL Press service
Khimki Moscow Region outscored CSKA Moscow 75:65 in the BEKO PBL Russian Championship. It`s the first defeat of Jonas Kazlauskas`s team.
Sergey Monya made the biggest contribution for the Khimki team's victory with 19 points and 8 rebounds. Nenad Krstic scored 15 points from CSKA.