CSKA won regular championship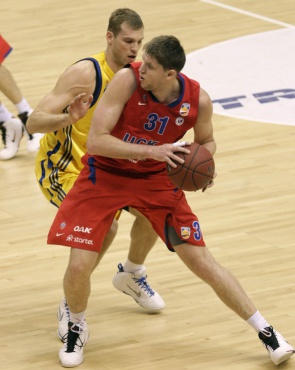 Photo: Mikhail Serbin.
24 april 2012
Text: BEKO PBL Press service
CSKA Moscow outscored Khimki Moscow Region in game for the first place in standings in the BEKO PBL Russian Championship. CSKA won regular season and will play Lokomotiv-Kuban Krasnodar in semifinals 1-4 places play-offs. Khimki will play Triumph Moscow Region.
Victor Khryapa made the biggest contribution for CSKA with 14 points, 7 assists and 5 rebounds. Thomas Kelati scored 12 points for Khimki.