Nizhniy Novgorod secures 9rd place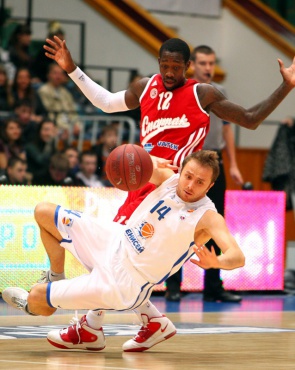 Photo: Roman Yaroslavsky.
24 april 2012
Text: BEKO PBL Press service
Nizhniy Novgorod has secured 9rd spot in the standings of the BEKO PBL regular season after Spartak Saint Petersburg outscored Enisey Krasnoyarsk by 84:63 away from home in the last regular season game in BEKO PBL Russian Championship. Enisey finished in tenth place in standings.
Valery Likhodey made the biggest contribution for Spartak with 15 points and 7 rebounds. Elmedin Kikanovich scored 17 points for Enisey.